Golden Vibes 2013 Poster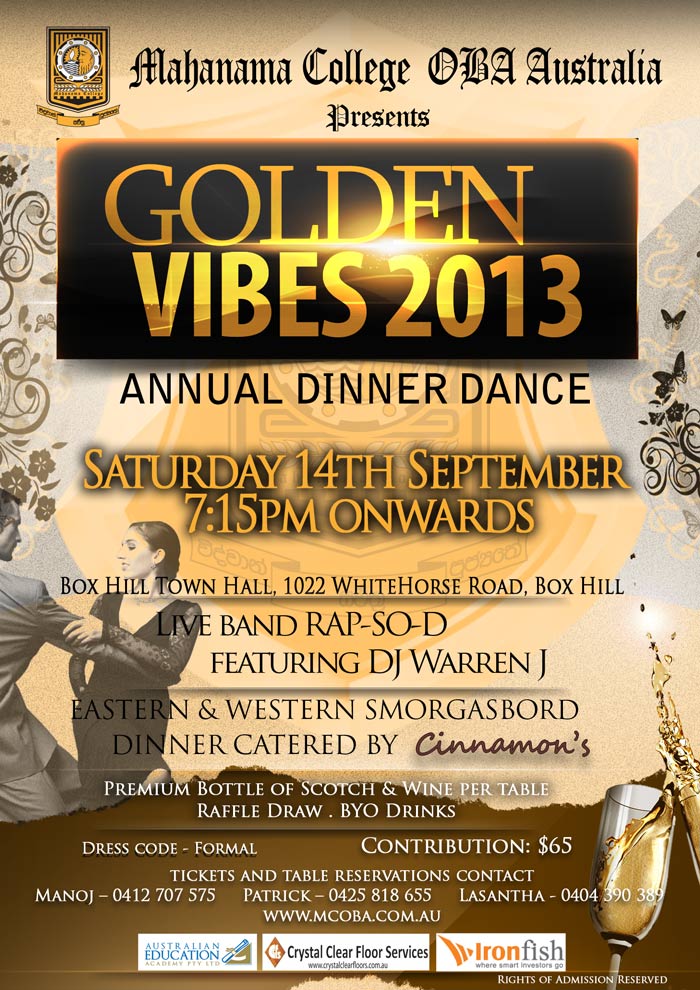 MCOBA Australia Annual Alms Giving (Heel Dana) on 22nd June 2013 (Poson Poya Day)
The Annual Alms Giving (Heel Dana) of MCOBA Australia was held at the Berwick Buddhist Temple on 22nd June 2013 (Poson Poya Day) at 6.00AM. Members and their families also provided breakfast to over 100 devotees observing Sil.
MCOBA Australia would like to thank all members and their families who participited in this meritorious event and everyone who helped promote this event within the wider buddhist community in Melbourne.
Golden Vibes 2013
MCOBA Australia wishes to thank everyone who attended Golden Vibes 2013 held on the 14th of September at Box Hill Town Hall.

The event was a sell out and turned out to be one of the most successful events for MCOBA Australia since its inception.
You can view all the photos now at MCOBA Australia Photo Gallery.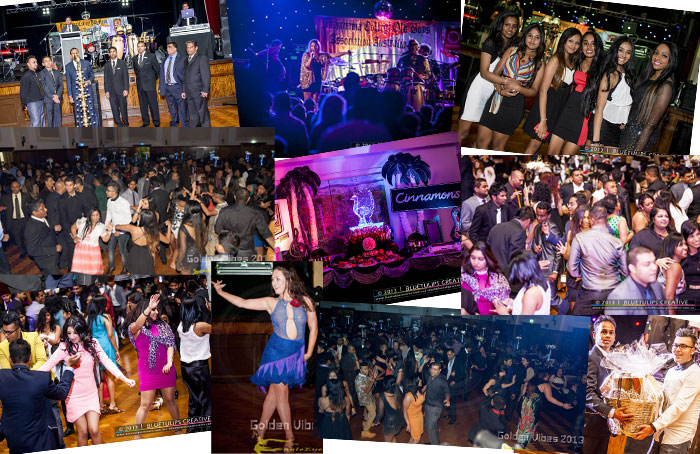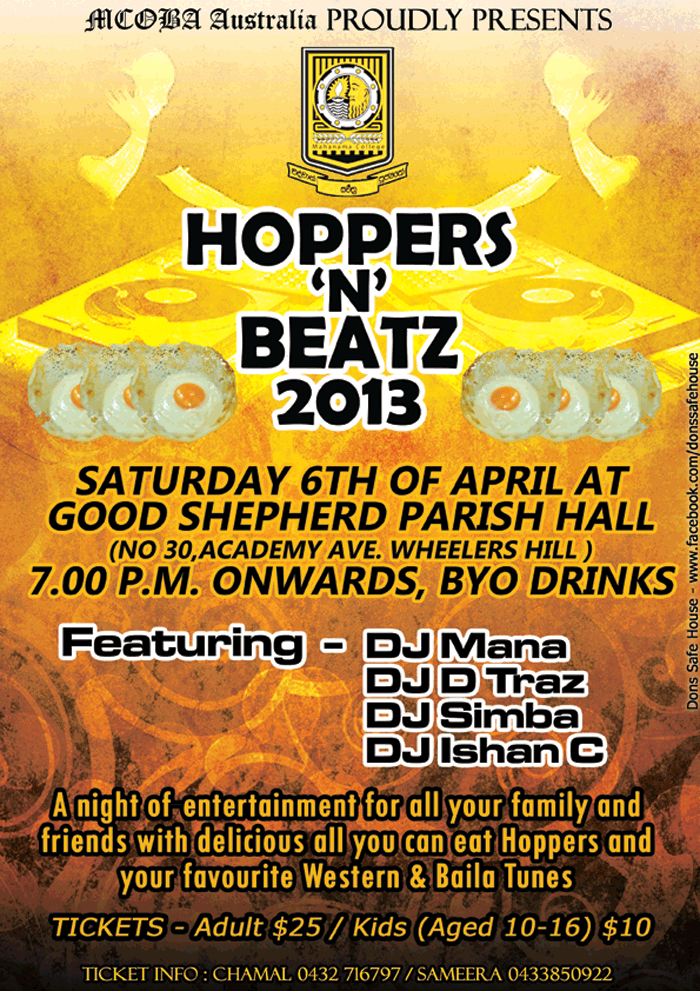 Family BBQ at Lysterfield Lake Park
A family BBQ will be held at the Lysterfield Lake Park on SUNDAY the 9th February 2014 starting 10am.
MCOBA welcomes all members and their families to participate.
You're welcome to bring along any food items or just come along, relax and have lunch at the picnic ground under the shade of the spotted gums.
All are welcome to bring along their pets, bicycles, sports gear, music, etc.
If you wish to contribute anything towards the BBQ please let us know in our Forum.
Please see the Event page for more info and to confirm your participation.
For more information over the phone, please call Champaka 0466 305 295 or Induka 0429 002 615
See you all there!!!
Mahanamian's Saving Lives - MCOBA Australia Blood Drive 2013

Continuing our tradition of helping the local community, this years Blood Drive will be on the 16th February at the Mt Waverley Donor Centre. Your participation will be much appreciated.
For more information and bookings, please contact Lasantha Perera on 0404 390 389.