Battle of the Golds 2012 - DSS wins the 2nd annual T20 encounter by 45 runs
DSS OBA - 153 all out
MAHANAMA OBA - 108 all out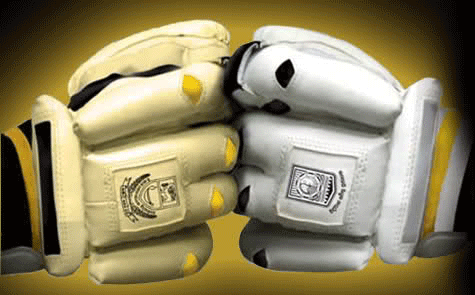 Mahanama OBA and DSS OBA cricket teams will meet again this year in their annual T20 encounter on the 29th of April at Cavaliers Cricket Grounds in Clayton.
The joint OBA effort is aimed at providing an opportunity for members and their families from both sides to get together and enjoy a day out watching the traditional rivalry between Mahanama and DSS continue in an exhilarating T20 encounter.
An exciting day has been planned out with drinks and food stalls along with music in between the breaks. We welcome all past students from both schools to come out and support your respective OBAs.
For all past college cricketers, this will be a fantastic opportunity for you to show your colours once again and represent your college. Please contact us directly if you are a past college cricketer and are interested in playing in this year's encounter.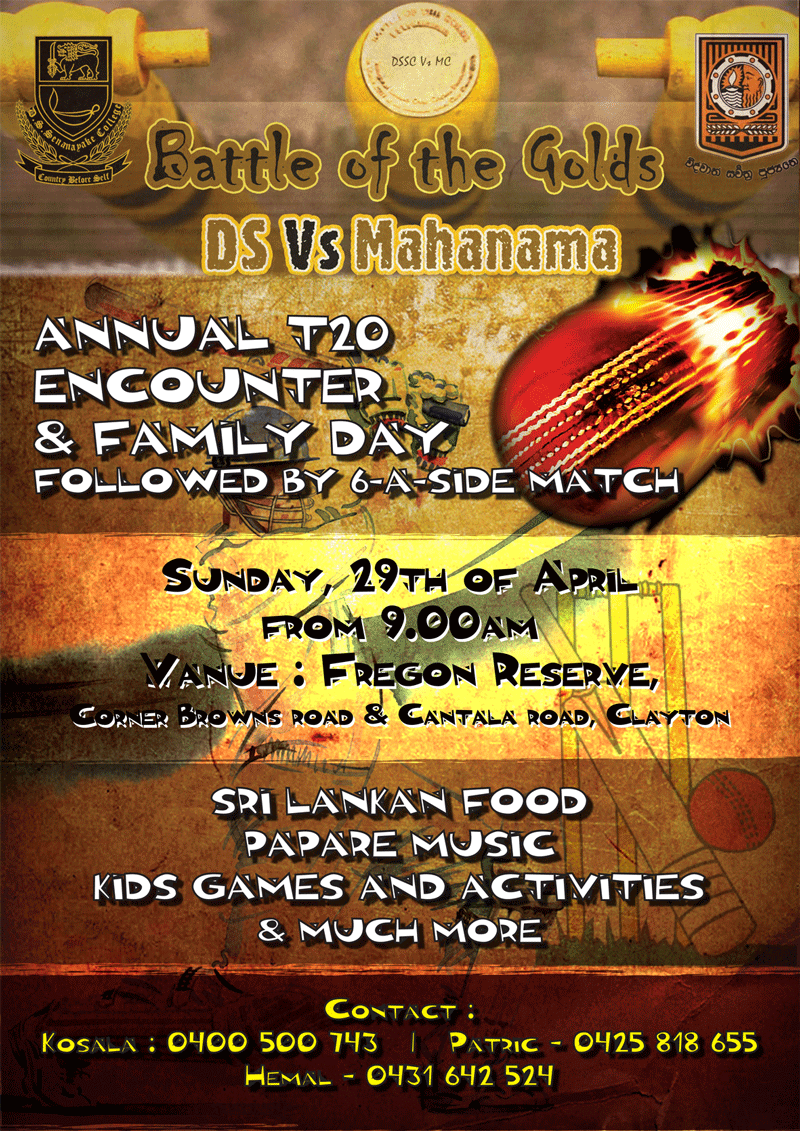 Hopper Night to Baila Beats 2012
We would like to thank all past Mahanamians, their family members and friends who attended 'Hopper Night to Baila Beats 2012' on the 24th of March 2012. It is your paticipation that made this event a real success.
All photos from the night are now in the Photo Gallery.
Please do not forget to leave your feedback on our FORUM page. Your feedback is very important to us to make our future events even more successful.
Mahanamian's Saving Lives - OBA Australia Blood Drive
MCOBA thanks everyone who participated. Well done guys!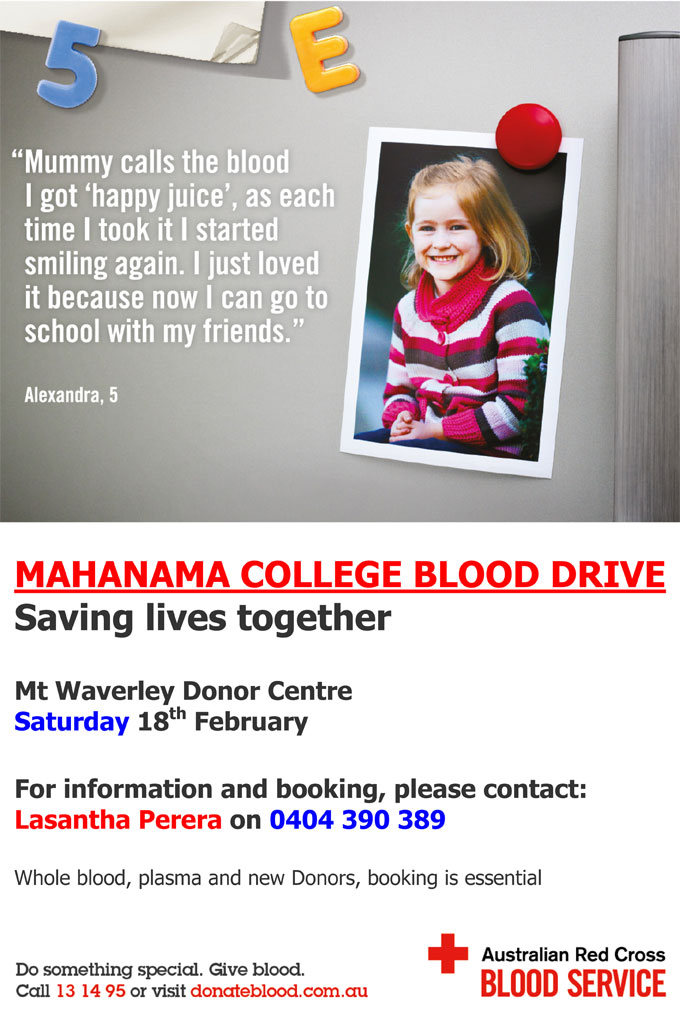 Family Get-together at Jells Park
A Family BBQ day will be held on SUNDAY the 22nd January 2012 from 10am at the Jells Park in Wheelers Hill.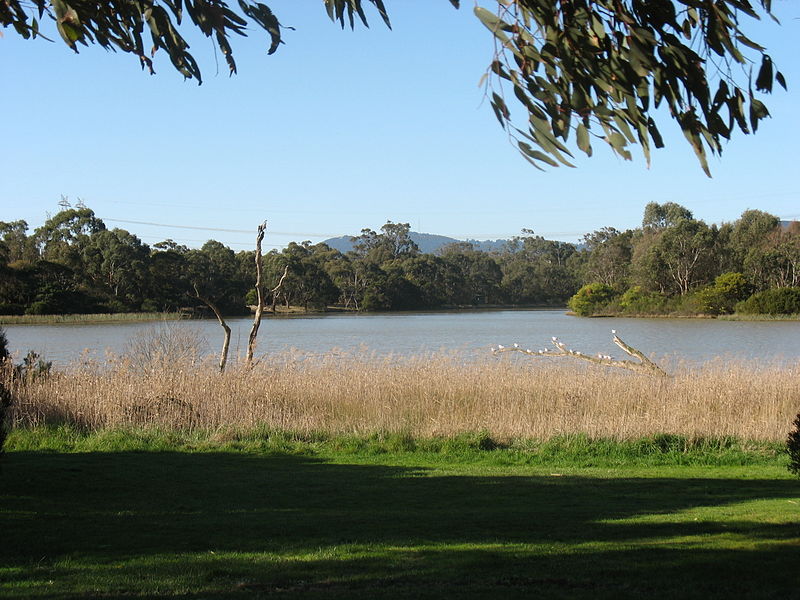 All past MAHANAMIANS and their families are welcome.
Jells Park is easily accessible from Ferntree Gully Road (Melway 72 A10) or Waverly Road (Melway 71 K6).
If you wish to contribute anything towards the BBQ please let us know in our Forum. You can access the Forum page by clicking here.

Please visit the Event Page for more information and to confirm your participation.
Golden Vibes 2011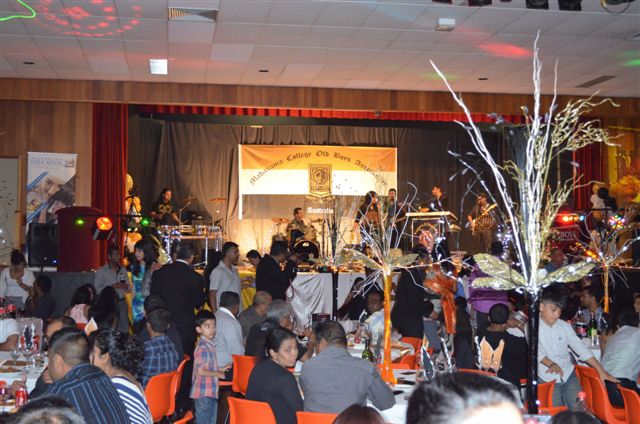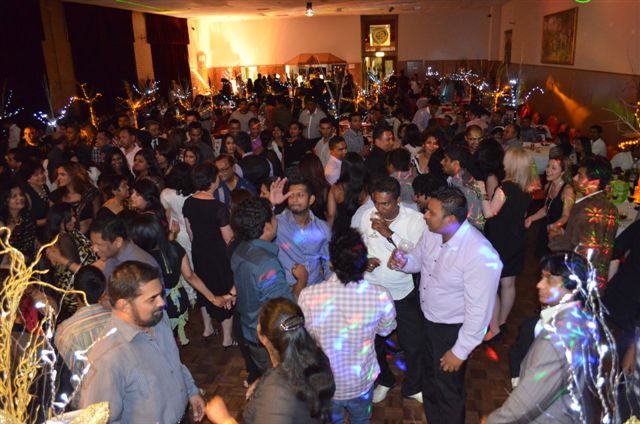 Another BIG MCOBA Australia event, another BIG success!
We would like to thank all old boys of Mahanama, their families and friends who attended Golden Vibes 2011 on November the 5th.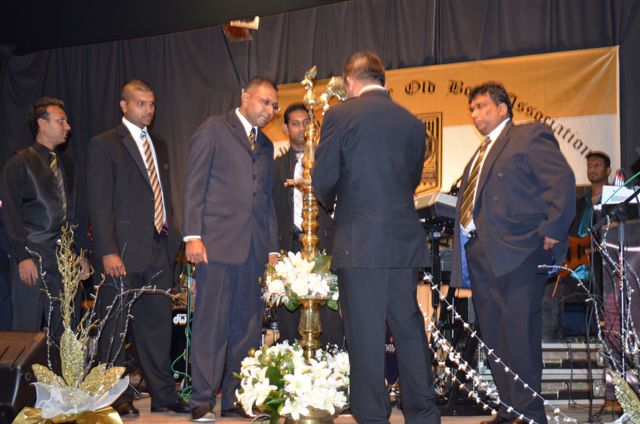 The night got off to an auspicious start with the lighting of the traditional oil lamp by the committee members of Mahanama College OBA Australia. The older part of the crowd were the first to show off their skills on the dance floor as the band started off with some classical tunes from the 70's and 80's.
In between the music and a sumptuous buffet, everyone had a wonderful time catching up with old friends, buying tickets for the raffle draw and bidding on the live auction where a bottle of 'Gold Label' was auctioned off.

There was literaly non stop entertainment throughout the night as the the daughters of MCOBA Australia committee members performed amazing dances and sang in between intervals by the band which were well recieved by the crowd who was soaking up the fun atmosphere.
The night neared its end on a high with the band entertaining the crowd before the Sri Lankan national anthem and the Australian national anthem were sung to end another successful event by MCOBA Australia.
MCOBA Australia would like to thank and acknowledge everyone who worked tirelessly to make this year's Golden Vibes possible and everyone who attended to make this the huge success it turned out to be.

All photos from the night are now in the Photo Gallery. We would greatly appreciate anyone who would like to visit our forums and leave some feedback on the event. It is through your valuable feedback that we can make our future events better and even more successful.
Annual General Meeting 2011
We wish to thank all the members who participated at the AGM 2011 which was held on 30 October 2011.
To checkout all the actions from AGM 2011 please click here.