Battle of the Golds Australia OBA T20
Inaugural T20 encounter between MCOBA and DSSOBA
The first ever T20 encounter between the Australian old boys associations of Mahanama College and DS Senanayake College was played out at the Cavelier's Cricket Club grounds in Clayton on Sunday the 11th of September. DSS won the match by 4 wickets.

Despite overcast conditions and intermittent rain throughout the day, the event was well attended by old boys and their families from Mahanama and DSS along with past pupils and their families of Visakha Vidyalaya and Muesues College who played an invitation T20 match as the curtain raiser. Everyone enjoyed the day out with DJ Rush spinning out some good tunes early on and a papare band playing baila towards end the day.

The T20 match between Visakha and Muesues was keenly fought with the girls playing on bravely through rain. In the end, Visakha prevailed thanks to a couple of good knocks from their batswomen.
The T20 between Mahanama and DSS got underway soon after. DSS won the toss and chose to take the field. They bowled extremely well and aided by outcast conditions and a juicy wicket, did a good job in making batting difficult for Mahanama. Mahanama however batted on gallently and ended their innings with 81 runs for loss of 7 wickets. The sun was out when DSS openers came out to bat. They started well and were coasting along before Mahanama fought back with a few quick wickets. However DSS did well to not panic and reached their target with 2 overs to spare for the loss of 6 wickets.
The day ended after the winners trophies and medals were presented to DSS and Visakha with Mahanama and Mueseus collecting the runners up medals.
MC OBA Australia vs DSS OBA Australia T20 Big Match 2011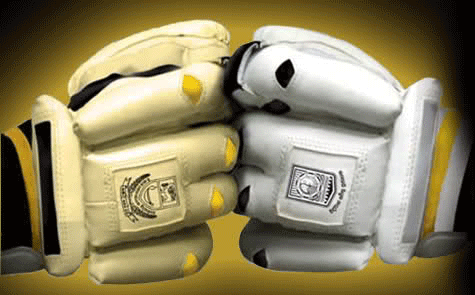 The first ever T20 big match between MC OBA Australia and DSS OBA Australia is proposed to be held in September 2011 in Melbourne.
While the goal of this event is to organise a get together for OBA memebrs from both sides in a family atmosphere, this will be a great opportunity for all past college crickets from both sides to show your colours and represent your college.
As this event is still in proposal stage, please be kind enough to contact us early and indicate your availabilities. We also highly appreciate your input and assistance to make this event a success.
You can register your interest by visiting our FORUM page. If you are not yet registered to access the FORUM page please send us your details using the Contact Us link.  
Family Get-together at Karkarook Park

A Family BBQ day will be held on SUNDAY the 19th June 2011 from 10am at the Karkarook Park in Moorabbin.
All past MAHANAMIANS and their families are welcome.
Karkarook Park is easily accessible by vehicle as it is located alongside Warrigal Road.
Melway ref: 78 D7.
If you wish to contribute anything towards the BBQ please let us know in our Forum. You can access the Forum page by clicking here.

Please visit the Event Page for more information and to confirm your participation.
Hopper Night to Baila Beats 2011
We would like to thank all past Mahanamians, their family members and friends who attended 'Hopper Night to Baila Beats 2011' on the 9th of April 2011. It is your paticipation that made this event a real success.
You can view all photos of the above event in the Photo Gallery.
Family Day with BBQ & Six-a-Side Cricket Matches
Another Successful Event ...!
We would like to thank all the past Mahanamians and their family members who participated and supported in numerous ways to make the 'Family Day with BBQ & Cricket Matches' a highly successful event.
If you would like to leave your feedback regarding this event, please do so by visiting the Forum section.
To checkout all the actions from 'Family Day 2010' please click here.