Mahanama vs Dharmapala - Mahanama on first innings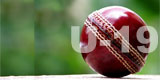 Mahanama registered a close first innings win over Dharamapala in a match played at Pannipitiya. Mahanama declared at 169 for the loss of 9 wickets in reply to Dharamapala's 160.
Dharmapala 1st Innings: 160 (Himasha Liyanage 46, Dayan Perera 4/24, Chamara Silva 2/16, Nayana Prabath 2/35)
Mahanama 1st Innings: 162 for 9 decl (Pawan Devinda 51, Himasha Liyanage 6/56, Kushan Jayalath 2/33)
Dharamapala 2nd Innings: 196 (Yasith Lakshitha 47, Kushan Jayalath 32 not out, Dayan Perera 4/53, Nayana Prabath 2/26, Chathura Wanniarachchi 2/37)
Mahanama 2nd Innings: 87 for 5 (Janaka Dayananda 37, Chathura Jayasinghe 22, Himasha Liyanage 3/24)
Mahanama College gets new swimming pool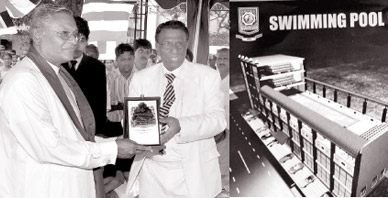 The foundation stone laying ceremony for the four storied swimming pool complex of Mahanama College was held with Speaker Chamal Rajapaksa as the chief guest recently.
The total cost of the project was Rs 100 million. The ground floor will be allocated for a park and a superior market complex, while the second floor will be utilized for indoor games.
The Speaker said that in line with the Mahinda Chinthana, priority is for education and the development activities of children.
He said to secure support for the project from 'Tharunyata Hetak Chairman Namal Rajapaksa MP had received the support of the Old Boys Association of the college who had promised to raise Rs 15 million towards the project.
The association also handed over Rs one million to W M Premalal Kumarasiri the Principal of Mahanama College.
News Source: http://www.dailynews.lk
Cricket U19 - First Innings win to Mahanama over Zahira




Mahanama dominated their U19 cricket encounter at Maradana with Chatura Jayasinghe scoring a valuable 81. Mahanama declared on 213 for the loss of 8 wickets declared in reply to Zahira's 210. Rumesh Madusanka troubled the lads from Zahira capturing 6 wickets. Zahira were 127 for the loss of 4 wickets at close of play.
Zahira 1st Innings: 210 (Irham Mohamed 54, Janaka Dayananda 6/72)
Zahira 2nd Innings: 127/4 (Imras Rafi 80 n/o Rumesh Madusanka 2/12)
Mahanama 1st Innings: 213/8 (Chathura Jayasinghe 81, Chathura Wanniarachchi 41, Waseem Sinnen 3/49, Mahir Mohamed 3/50)
U16 Rugby 2011 - Mahanama grab the Bowl Championship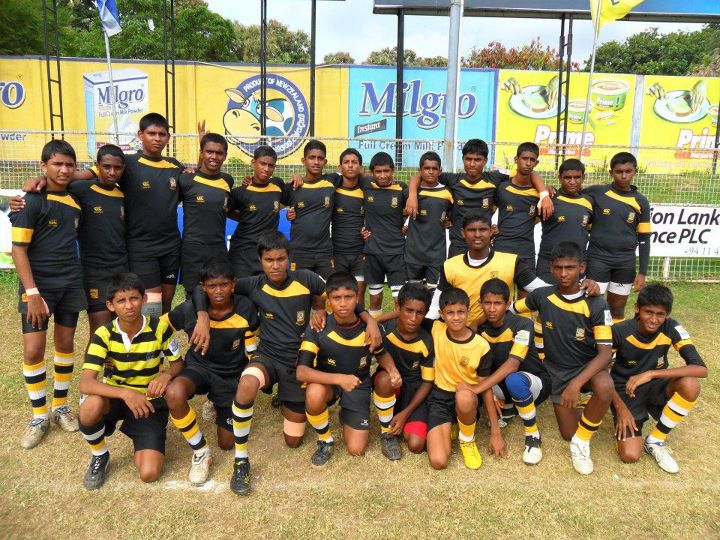 Mahanama College U -16 Rugby team grabbed the Bowl Championship by beating Lalith Athulathmudali Vidyalaya by 17 points to 12 in the Western Province U-16 Rugby Tournament 2011.

In the the semi final Mahanamians trashed Ananda 48 to nil.