Rugby U19 - Mahanama thrashed by Dharmaraja 50-05

Mahanama crashed to their third consecutive defeat inside three weeks as Dharmaraja inflincted a heavy 45 point loss on them in a one-sided contest played at the Air Force grounds in Ratmalana. Dharmaraja led 19-nil at the breather.

Mahanama who started the season with high hopes of finishing in the top 3 now are in danger of being relegated to Group C if they don't find a way to shake off their poor run of form this season.
Rugby U19 - Mahanama lose to St Sylvester's 37-34
Things didn't go as planned for Mahanama in their rugby encounter against St Sylvester's played in Kandy. In a match where Mahanama were expected to chalk up an easy win, it was the lads from Kandy who registered a close win by 3 points. The result dashed any hope Mahanama might have had of breaking into the top 3 anytime soon.
After starting off the season relatively well with a close result that didn't go their way against the more fancied St Thomas's, Mahanama have had a mixed season with their two wins against the bottom of the ladder teams Nalanda and CWW. Injuries to key players haven't helped and their bench strength was severly tested in a heavy defeat against Wesley. They will need to get into top gear if they are to have any hopes of finishing in the top 3 this season. St Sylvester's by earning a tight win have given their school a chance of not being demoted to Division II next year.


Poson Heel Dhana Event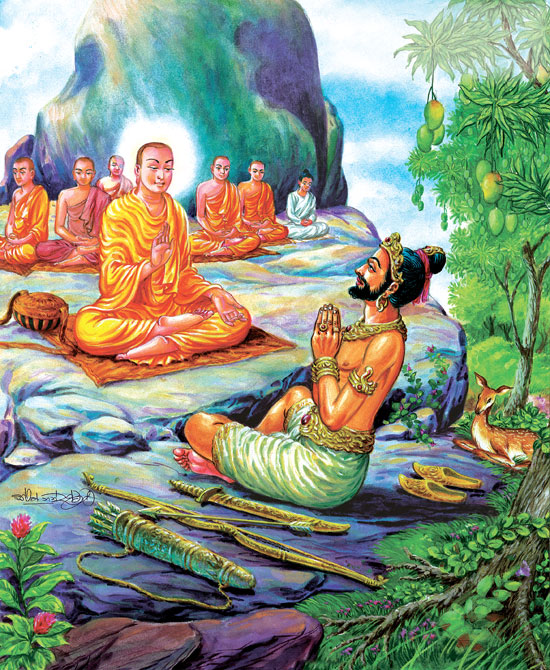 Poson Heel Dhana organised by Mahanama College OBA Australia was held held at the Sakyamuni Sambuddha Vihara, Berwick on the 2nd of June 2012. MCOBA would like to thank everyone who contributed towards the dhana and all members and their families who participated on the day.

Rugby U19 - Wesley in easy 45-7 win over Mahanama
Wesley coasted to their third successive win of the Singer Under 20 Division 1B rugby tournament with an easy 45-7 victory over Mahanama played at the Air Force ground in Ratmalana yesterday.
Wesley led 17-0 at the breather and accumulated their full time tally through five goals and two tries to a goal by Mahanama.
The Wesleyites with skipper and No 8 Kokila Sammandapperuma along with second row Mohamed Yoonus and center Samaka Herath scoring two tries each while wing three Gavin Siegertz scored the other try. Scrum half Rahul de Silva converted five of the tries.